About Wesco Industrial Products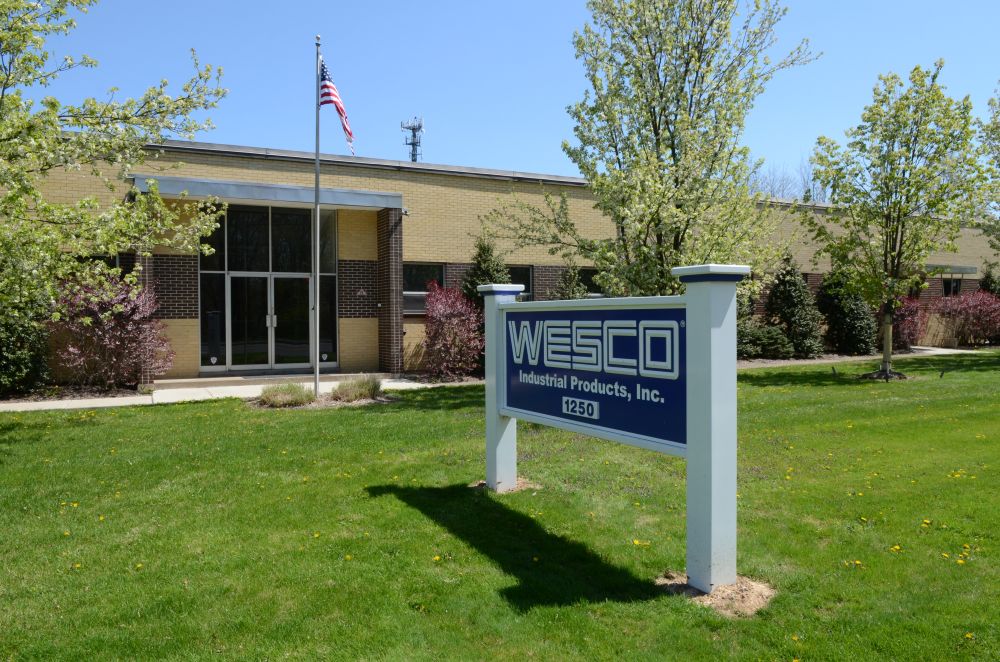 Wesco Industrial Products, LLC. was founded in 1948 in Philadelphia, PA. Starting with the design and manufacture of steel hand trucks and then expanding into drum handling equipment, the company has built a solid reputation for dependable, well-made products. We still make many of those early products today, plus a full line of vending and appliance trucks, platform trucks, stackers, pedalifts and lift tables. Wesco also designs and manufactures custom material handling equipment to address specific customer needs.
Our product line has grown steadily over the years and we have supplemented our full lines of hand trucks, drum trucks and pallet jacks with an assortment of industrial material handling products such as plastic box carts, U-boats, service carts, wood dollies, shelf carts, machinery movers and scissor lifts. In 2007, Wesco acquired Lexco Engineering and Manufacturing Co., which specializes in custom designed lift tables serving the tool and die market.
Wesco has grown to become a leading worldwide supplier of quality material handling products.
MATERIAL HANDLING PRODUCTS
Drum Handling Equipment

Drum Trucks – Steel & Aluminum, Pail Truck, Pail Tipper
Drum Dollies – Steel, Aluminum, Polypropylene
Stainless Steel Drum Dollies
Drum Trucks, Carriers, Dispensers
Custom Drum Handling Equipment

Hand Trucks

100 Series Industrial Duty Steel Hand Trucks
Convertible Steel Hand Trucks
Aluminum Cobra-Lite Hand Trucks, Options, Components, Handles
Aluminum Cobra-Lite Design it Yourself
Power LiftKar HD Stairclimbing Trucks
Power LiftKar SAL Stairclimbing Trucks
Stairking Stair Climbing Trucks
Vending & Appliance Trucks, Steel & Aluminum, Standard & Heavy Duty
Custom Hand Trucks
Lift Equipment

Pallet Trucks Manual & Powered, Pallet Jack Chock, Backrest Guards
Triple Truck, Aluminum Pedalifts
Platform Stackers, Thrifty Stackers, Drum & 1,000 lb Winch Stackers
Fork Stackers
Manual & Electric Value Lifts, Office Lifts, Mini Winch Stacker
Counter-Balance Powered Stackers
1,000, 1,500, 2,000 lb Capacity Powered Stackers – Platform, Fork, Fixed & Adjustable Base Legs, Telescoping Fork Stackers
Wesco® Lift Tables, Capacities from 200 to 6000 lb Manual and Powered Lift
Lexco® Hydraulic Lift Tables & Die Handlers
Scissors Lift Tables & Die Lift Table
Custom Lift Equipment

Platform Trucks, Carts, and Dollies

Platform Trucks – Aluminum, Steel Grid, Steel, Narrow Aisle Shelf Cart, Power Drive Platform Truck
Plastic & Steel Service Carts
Plastic Box Trucks
Tilt Carts
Custom Platform Trucks, Carts, and Dollies

Dock and Shipping Equipment, Wire Shelving, and Wheels

Dock Lights / Strapping Truck and Tools
Strip Doors
NSF Approved Wire Shelving & Accessories

Lift Tables & Die Handlers

Wesco® Lift Tables, Capacities from 200 to 6000 lb Manual and Powered Lift
Lexco® Hydraulic Lift Tables & Die Handlers
Custom Lift Tables